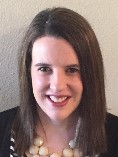 MA, LPC, In-School Therapist, Psychotherapist
Provides services in the Milwaukee area
Rory Gaouette, MA, LPC graduated from Marquette University in 2012 with a Master's degree in Child and Adolescent Community Counseling. Rory's experience includes school and office based outpatient therapy and in-home therapy within a therapeutic foster care program. She provides individual and family therapy to children, adolescents and young adults who experience a variety of issues including: Anxiety, Depression, Post-traumatic Stress Disorder (PTSD), Life Transitions, Grief and Loss.